Garbo Interactive Entertainment Company (c).
It's not garbo, it's "indie!" (TM)
Life is Screwed, Coming This Summer (hopefully)
Get the game. When it is released.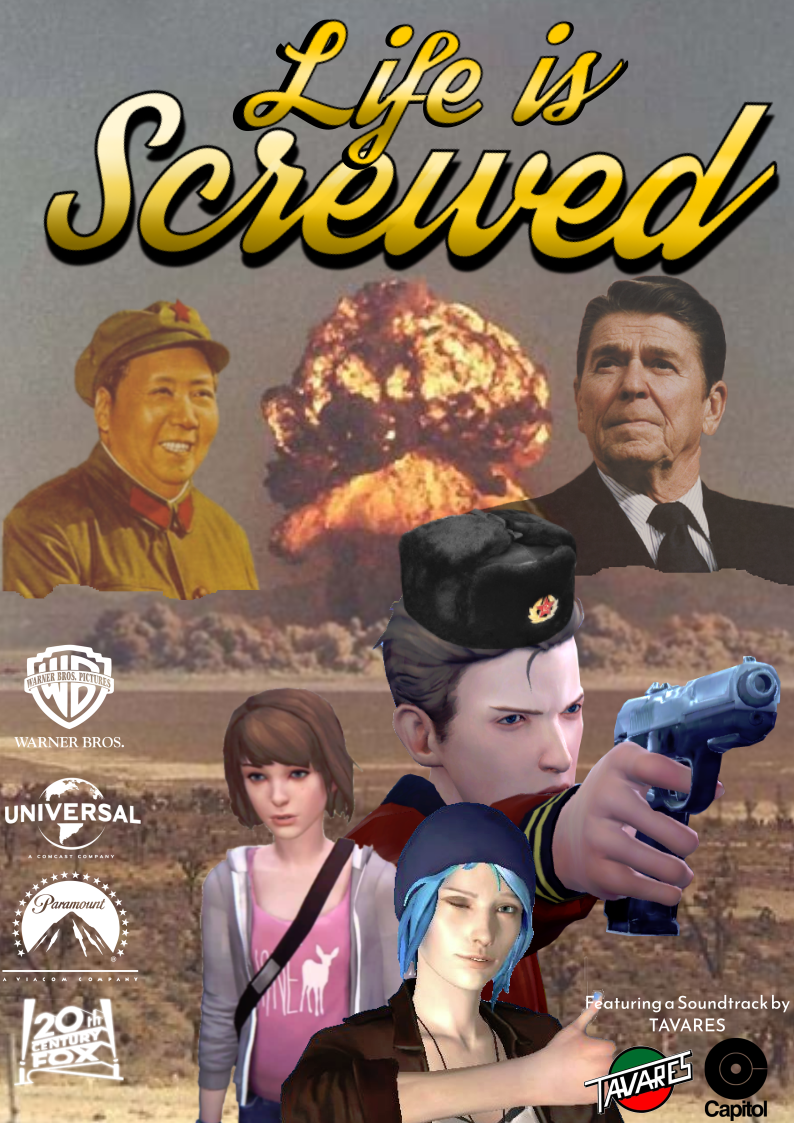 In a world of acne and poor educational standards, there is only one teenager that stands in the way of the most idiotic clique in school.
But it's more than a clique. It's a COMMIE revolutionary clique!
Are you patriotic enough to save America from the commie horde? Or will you not get our game?
Inspired by Encino Man and Ferris Bueller's Day Off. We just ripped off of Life Is Strange because it's hip.